Doris Vervuurt presenteert in het PEESHOW Theater haar afstudeervoorstelling van de Toneelacademie Maastricht: HOWL. Een samenwerking tussen broer en zus, muziek en theater, componist en regisseur, Mees & Doris Vervuurt.
HOWL
'YOU'RE ALL BEING HERE. YOU'RE HERE RIGHT NOW AND THAT'S WHAT MATTERS, THAT YOU'RE HERE RIGHT NOW.
LOOKING AT ME.
AND I AM HERE.
AM I?'

Vier spelers zoeken naar bevestiging van hun bestaan. Ze proberen een antwoord te vinden op de vraag: Heb ik een ander nodig om mij te laten weten dat ik besta?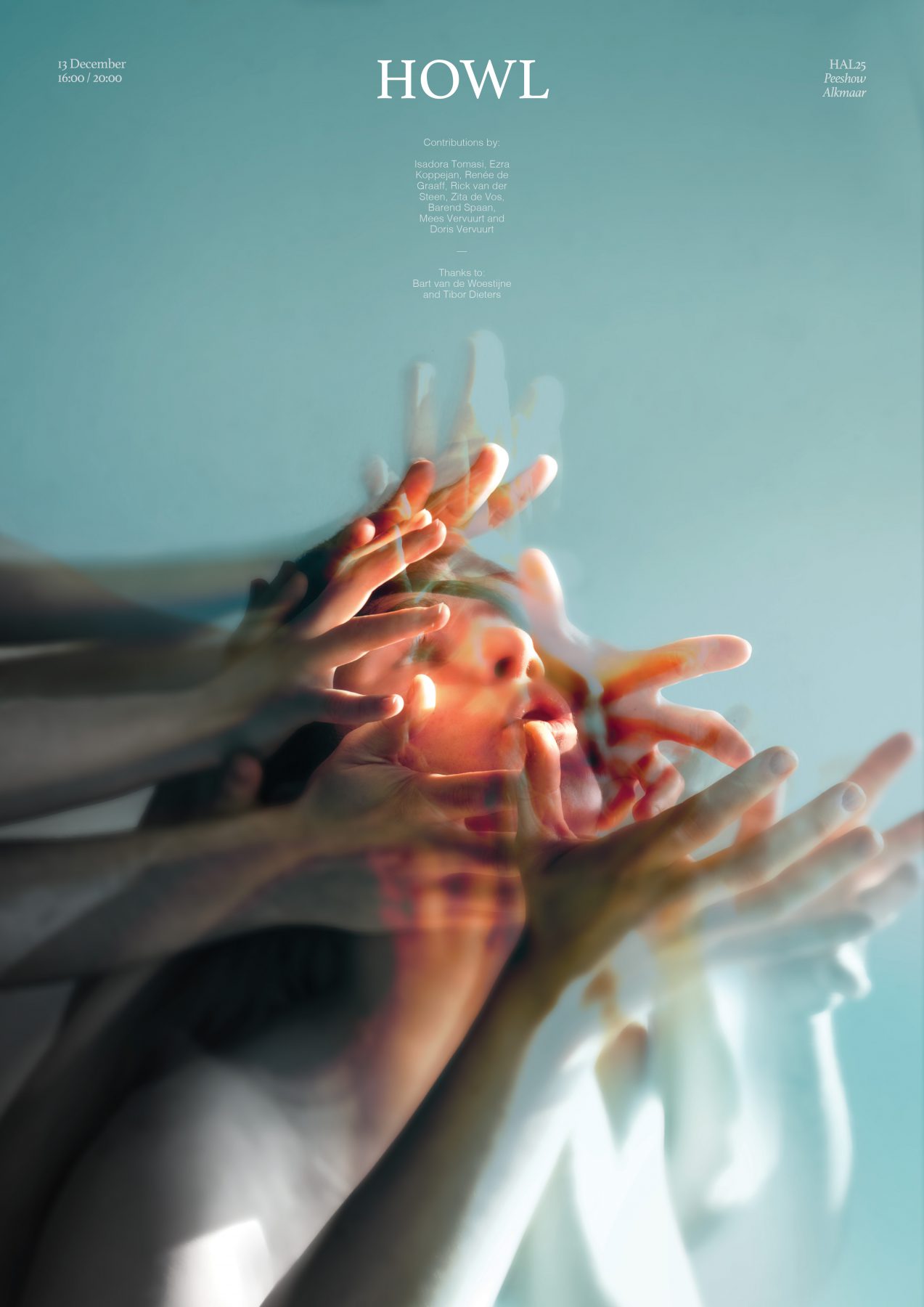 De makers
Renée de Graaff – Acteur
Ezra Koppejan – Acteur
Rick van der Steen – Acteur
Barend Spaan – Sound design
Isadora Tomasi – Acteur
Doris Vervuurt – Regisseur
Mees Vervuurt – Componist
Zita de Vos – Productie
Met dank aan: Tibor Dieters (poster), Bart van de Woestijne (coach) en Toneelacademie Maastricht, ATD, AHK, HKU en HAL 25.
HOWL is te zien om 16:00 en 20:00 uur.